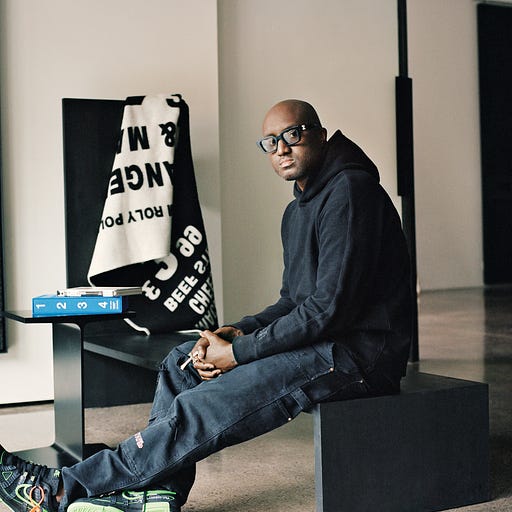 Jan 25, 2022 • 21M
Long Live Virgil Abloh - Arcadism Exchange
LV Designer and founder of Off White is a big inspiration for the Arcade Project and left us all too soon.
Discussions about practice and intersection
If you're reading this, you're probably already familiar with the genre-defying, cultural contextualist/deconstructionist that is Virgil Abloh. A brilliant designer and intellectual that pushed the boundaries of design, and fashion… leaving us all too soon. Virgil drew from decades of skateboarding, hip-hop, and crossover aesthetics as well as avant-garde and conceptual art movements.
I've met Virgil a couple of times, and I've always been impressed with his attention to detail and ability to be present even when managing what seems to be an infinite number of ideas.
Virgil means the world to Arcade Press… here is our podcast episode dedicated to the artist. You can watch the video version below: