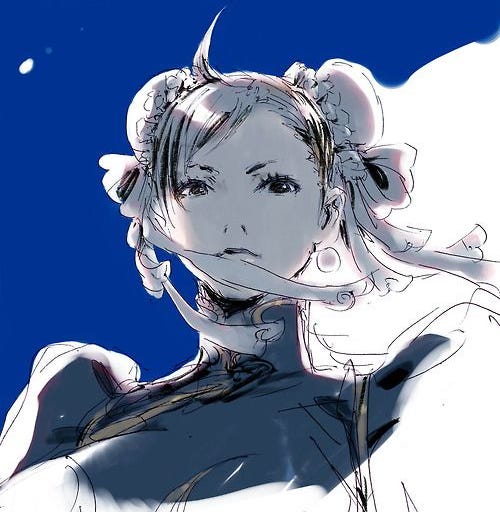 Sep 14, 2021 • 4M
Artist Study: "AKIMAN" AKIRA YASUDA [ARTIST STUDY]
SPCEKH gives us a brief introduction into one of the most influential fighting game artists of all time.
ARCADE PRESS is a newsletter and online publication started by writer and founder RAMCPU. Topics revolve around art, arcades, the FGC, philosophy, life, and culture. Subscribe to our newsletter at www.thearcadepress.com/welcome
Born July 21, 1964, Akira Yasuda works under the pen name "Akiman" and joined Capcom in 1985. After illustrating characters in 1989's Final Fight, he began working on Street Fighter 2, and soon became one of the most influential fighting game designers ever. Akiman has created iconic characters and artwork for some of Capcom's most well-known games, including: Street Fighter Alpha, Street Fighter 2, Street Fighter III, Final Fight, Warzard, Star Gladiator, Power Stone and Captain Commando.
Listen to the full "Artist Study" by SPCEKH above.